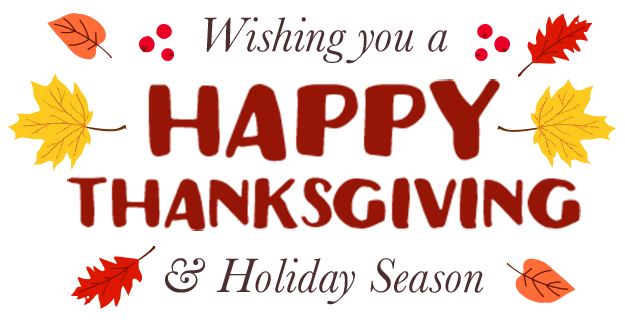 We wanted to take a moment to let you know how thankful we are to have customers like you.
There is no better time to express how very grateful we are for your continued support.
We wish you and your family a Happy Thanksgiving
and nothing but the best throughout this holiday season.
Feel free to contact us anytime you have any questions or concerns.
Sincerely,
George Mackiewicz & the CAL Team
Holiday Hours: Please note CAL will be closed Thurs. 11/24 & Fri. 11/25 for Thanksgiving